June 16th, 2016
The Bank of England has held its Base Rate of interest at 0.5% once more, following this month's meeting of the Monetary Policy Committee.
Amid uncertainty of what the future will hold for the UK economy, chartered surveyors are predicting a short term hit on the UK housing market – regardless of the outcome of 23rd June.
"What we are looking at is a short term drop caused by the uncertainty resulting from the forthcoming EU referendum, coupled with a slow-down following the rush to get into the market ahead of the tax change on the purchase of investment properties" said Simon Rubinsohn, chief economist for the Royal Institute of Chartered Surveyors.
"Certainly, that's the story we are hearing from our members. There is not at this point a sense that a fundamental shift is taking place in the market"
"Sadly, for the many young people looking to enter the property market, it is unlikely that we are seeing the emergence of a more affordable market."
House prices last fell on an annual basis in the Autumn of 2009, at the height of the recession. A survey of 326 RICS surveyors showed that prices are already slowing down in London, with the capital alongside the regions of East Anglia, the South East, the South West and Yorkshire likely to be the most affected.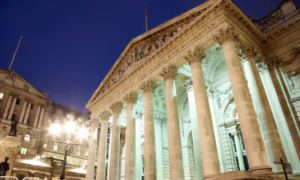 "Whilst there has been uncertainty of the housing market should the UK decide to leave the EU, many have overlooked the combination of EU uncertainty and a false spike in mortgage lending prior to the Stamp Duty reform in April, as a cause of a real decline in values regardless" said Andy McBride, Business Development Director at Contractor Mortgages Made Easy.
"We're hearing from clients repeatedly that the supply of properties is just not there, with fewer and fewer properties coming onto the market than before. This combined with lending criteria being reassessed under the European Credit Directive has led to uncertainty for many would-be homeowners."
Amid a period of financial uncertainty ahead of a potential Brexit, there is, however, some good news for the nations Contractors, as Andy goes on to explain.
"Recently, our group pioneered exclusive criteria and rates for remortgage business. This has proved to be immensely popular, with many clients saving many hundreds of pounds over a short term deal"
"We're delighted to say, however, that we now have access to this exclusive criteria for purchase business as well, with clients saving an average of over £800 over the first two years"
"For too long, Contractors have been seen as the 'ugly duckling' of the mortgage market, with many lenders trying to shoehorn them into the self-employed banner. Thankfully those days are over, as we continue to work with many High Street lenders to bring you mortgage solutions not available elsewhere."
Article By: Bradley George, Senior Mortgage Consultant at Contractor Mortgages Made Easy
Media Contact: Ratchelle Deary, Public Relations Manager
Tel: 01489 555 080
Email: ratchelle.deary@contractormortgagesuk.com