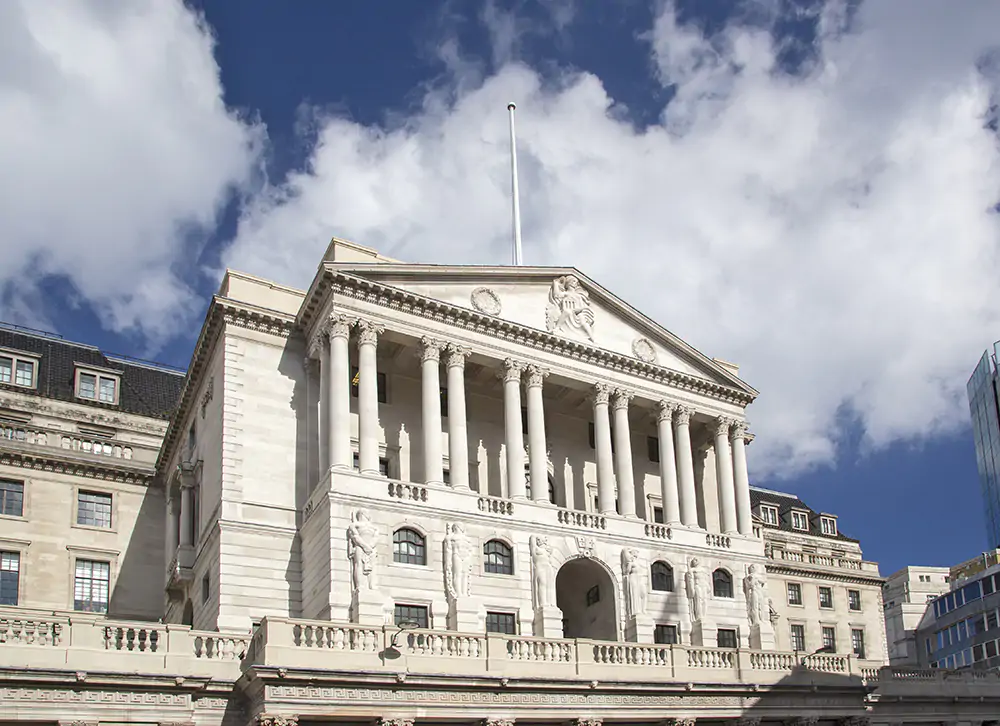 March 25th, 2019
The Bank of England has today announced that the nine rate setters have unanimously voted to keep the base rate at 0.75%. This was widely predicted due to the current political uncertainty surrounding Brexit and the wider economy.
The rate has been fixed at this level since it was raised from 0.50% in early August last year, with the bank aiming to keep inflation within 1% either side of its target of 2%.
While this announcement comes as no surprise, it hasn't been welcomed by savers who have seen years of little or no return on their money. For mortgage holders, as well as those considering getting on the property ladder, however, the news is largely positive, with payments unlikely to increase significantly. Buyers are being advised to lock into these record low interest rates while they last, as the base rate is predicted to potentially increase later this year or early next, depending on the outcome of Brexit.
It had been predicted that the bank would increase rates once Britain had left the EU. However, as it is looking increasingly unlikely that there will be a deal or a transition period in place, it could instead be forced to ease policy. According to the minutes of the meeting, the Monetary Policy Committee believes that the economic outlook hinges significantly on Brexit and is prepared to respond to its outcome in a way that "would not be automatic and could be either direction".
The bank also increased its forecast for economic growth in the first quarter of the year from 0.3% to 0.2%, citing a rebound in customer spending following a tough final quarter of 2018.
Mike Jakeman, Senior Economist at PwC, has been quoted as stating: "The global economy is slowing, the UK economy is still growing modestly, held up by consumer spending and dragged down by business investment; employment remains very strong and inflation around the Bank's 2% target".
"As there are still a number of potential outcomes to the Brexit process, the Bank is keeping all options on the table, pledging that its next move could be in either direction. However, its base assumption remains that a disorderly Brexit will be avoided and that in this outcome, the economy will require a gradual tightening of monetary policy as slack gradually disappears."