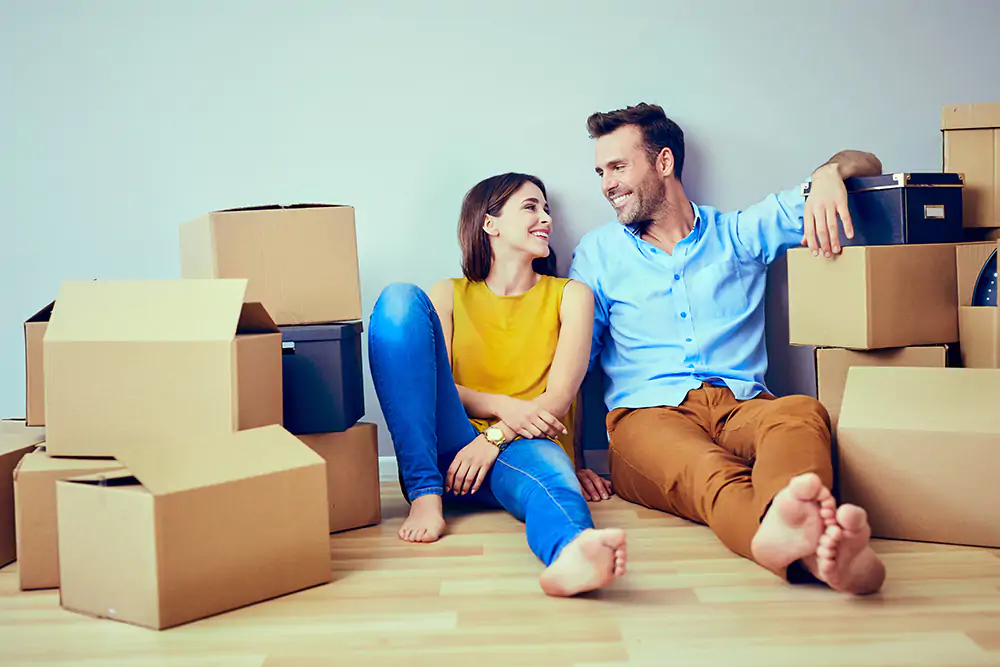 August 8th, 2018
With an increasingly volatile property market, it is becoming harder to get your foot on the property ladder. With an estimated 1.75m renters believing they will never own their own home* things do look bleak, especially if you're considered an independent professional (contractors, freelancers, self-employed, etc.) or have a complex income.
But there are avenues you can take like the Help to Buy schemes or Shared Ownership, and these ideas can sound like the perfect way to help you; but could they be too good to be true at this time? Our Mortgage Expert Dale Parry gets into the details of Help to Buy and see if the pros and cons make it the right option for you.
Firstly, if you're not familiar with them, Help to Buy schemes were set up by the Government and are designed to help potential buyers who are struggling to get an initial deposit together for their first home. With the help of these schemes, first-time buyers (including independent professionals) can buy newly built properties from approved Developers with a 5% deposit.
Now over to our expert…
Is Help to Buy for me?
In simple terms, Help to Buy was designed to help potential home buyers, struggling to raise the required deposit for a mortgage.  Typically Help to Buy schemes appeal to first time buyers wanting to get on the property ladder but can also help existing homeowners upscale to their next home.
How does it work?
There are different schemes available, but one of the most common is the Help to Buy Equity Loan, available on new build properties.
The principle here is that the Government contributes up to 20% (40% in London) of the value of the property by way of a loan, which is interest-free for the first 5 years.  The home buyer then pays a 5% of the property value as a deposit, so needs only a 75% mortgage loan.
Who can apply for the HTB Equity Loan scheme?
The scheme is available on new build homes only; up to £600,000 in England, £300,000 in Wales and £200,000 in Scotland.  It is open to first-time buyers and existing homeowners provided the home you buy is your only residence and you are not buying it to let out for investment purposes (buy to let).
To be accepted, you must apply through a dedicated Help to Buy Government Agency who will qualify your eligibility before applying for a mortgage.  For full details visit www.helptobuy.gov.uk.
What are the pros and cons?
Help to Buy schemes can enable you to purchase your own home sooner and with potentially lower monthly mortgage payments.  Plus, with the Equity Loan scheme, you don't have to make any repayments on the Government loan for the first 5 years giving you a little extra financial flexibility as you settle into your new home.
On the downside, the restrictions around the type of property – new builds only – and the fact you can only own one property to qualify could be limiting for some.  Plus, property developers and mortgage lenders alike are not obliged to participate in the scheme so it's worth doing your homework before embarking on your property search.
Lastly, with the Equity Loan scheme, it's important to note that if the property rises in value, so too will the 20% equity loan meaning your repayments will go up.  Plus, if you decide to sell within the first 5 years, you will normally be required to pay back the government loan back in full.
So, what are the alternatives?
The good news is that, as the mortgage market has continued to recover from the 'credit crunch' and consumer confidence has grown, traditional mortgage lenders are re-evaluating their stance in the market.  New lenders have also emerged and in the last 12 months, we have seen an increased appetite for lending.
This has led to the re-emergence of 95% mortgages, which provides a credible alternative to the Help to Buy schemes.
How do 95% mortgages compare to Help to Buy schemes?
With both options, the buyer is only required to put up a small deposit – 5% of the property value.  However, with a 95% mortgage, there is no government involvement, no Help to Buy application forms to complete and you are not tied to a loan that may be increasing with property value.
On the flipside, 95% Mortgage rates will usually be less competitive than those through Help to Buy.  But you will likely have greater lender choice with a 95% mortgage so will be able to shop around for the best deal.
Plus, you may be able to reduce your monthly mortgage payments in the early years as more and more lenders are offering longer mortgage terms – up to age 75 in some cases – subject to anticipated retirement age.
Ultimately though, the choice is a personal one based on an individual's own circumstances and so it's well worth doing your own research or speaking to a mortgage broker, like CMME, who can help guide you through the options with a free no obligation consultation.
If you're still unsure and want to know more about how Help to Buy could help you or you just want some more details then you can find it here in our Help to Buy guide or if you think you'd rather speak to one of our consultants about the options for you then call us on 01489 555 080 or email us at enquiries@cmme.co.uk 
*Statistics correct at date of publishing analysis of the English Housing Survey carried out by the Labour Party