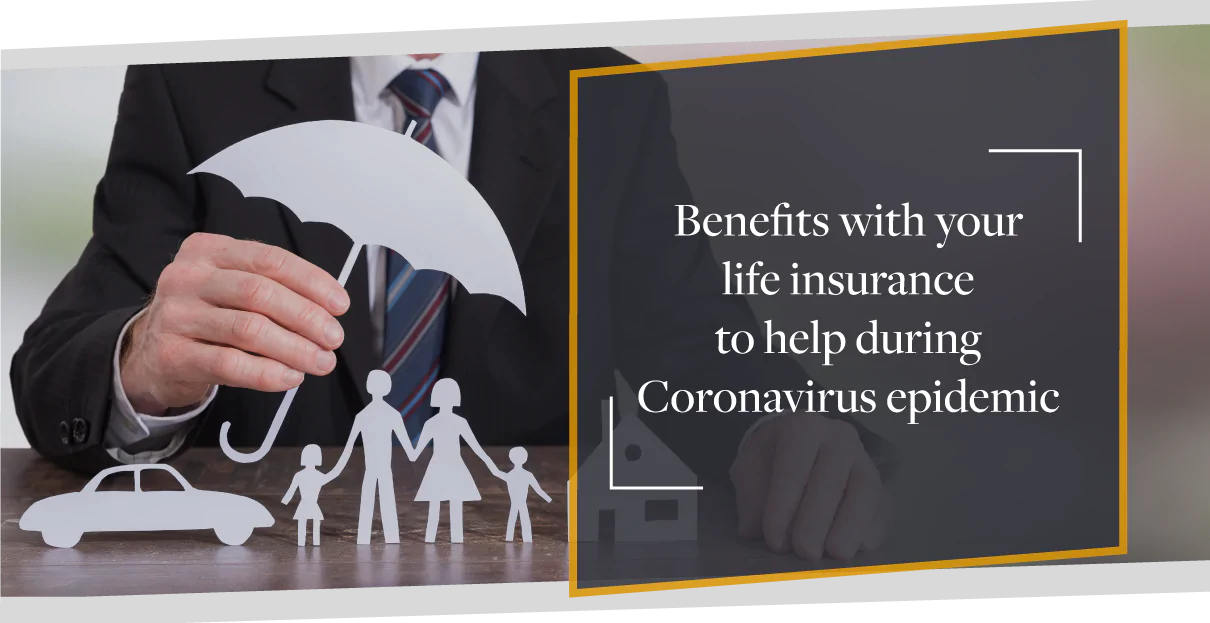 April 2nd, 2020
How are Protection policies being affected by the coronavirus outbreak?
We are currently facing uncertain times due to the coronavirus outbreak – it's an ever-changing situation and it's important to know where you stand. peace of mind if you fall ill or are unable to work due to an accident or sickness. We are going to help you understand what is changing and how it might affect your policy. Knowing this will provide you with the clarity you need.
If you are concerned about coronavirus or require further information please check the NHS website for the latest information
How can you protect yourself as someone who is self-employed or a  contractor? 
Income Protection is vital for those who are working as a contractor, freelancer or for those who are self-employed. The reason for this is that it will provide you with financial security and help if you are left unable to work. The biggest risk associated with being a contractor is that you won't have the same rights as someone who is an employee of a company. This includes having a work pension, paid holiday and sick pay to name a few.
Falling ill is one of the biggest risks to freelancers as they won't be able to work and receive their usual income. Having Income Protection will change this – if you become unable to work due to illness, life cover can help you and your family financially.
Critical Illness cover can also provide additional financial relief for healthcare bills if you suffer a serious condition such as cancer, a heart attack or a stroke.

Life Insurance will pay your family a lump sum if you pass away. It might be to remove the mortgage, which enables your family to stay in the home, or to provide an ongoing income if you're no longer here. There are also options to fund life cover through your business if you're looking to replace a Death in Service arrangement you had as a permanent employee.
For more information on personal protection, life insurance, income protection and more visit click here
Overview of the current services available from your provider
We've provided a quick overview of some of the main cover providers and the free services they are offering to their customers. Please double-check with your provider to confirm that you are eligible to benefit from these free services. Using these services will ease the strain on the NHS which is crucial in helping to stop the spread of the coronavirus. It will also allow you to receive a more personalised, detailed care plan that can be tailored around your individual needs.

AIG – Access to Smart Health which provides an unlimited 24/7 virtual GP service (phone or app), online fitness program, mental health support and nutrition consultations.
AVIVA – For policyholders whose policy after November 2016 there is access to the Support Plus programme. This includes the Bupa Anytime Healthline which provides support and medical advice from a helpline staffed by Bupa nurses. There is also short term counselling available for policyholders and their families.
(An additional service for Aviva Private Medical Insurance policyholders is a digital GP service – which is available 24/7.)
Aegon – Policyholders have access to Health Assured, which provides access to qualified counsellors 24/7 who are trained to tailor the support they provide to your individual circumstances.
AXA – AXA PPP Healthcare PMI policyholders who have chosen the extended cover option have access to Doctor@Hand. A 24/7 GP phone service which can be used up to five times per policy year.
British Friendly – Policyholders get a suite of benefits under its mutual benefits programme, which includes access to virtual GP services, counselling and physiotherapy.
Bupa – Policyholders have access to the Babylon healthcare app which includes digital healthcare and the Bupa anytime healthline.
Cirencester – Policyholders have access to the Cirencester Friendly Voice service provided by RedArc. This is called Nurse Support which supports those with long-term physical or mental health conditions. A registered nurse will provide information and advice tailored to your circumstances.
Holloway – Holloway Friendly policyholders have access to the insurer's member assistance programme which offers access to a telephone counselling service.
Legal and General – For existing individual critical illness policyholders (since 26/11/17) and individual Life, Relevant Life or Income Protection policyholders (since May 2019) with Legal & General they have access to the RedArc Nurse Support Service. This provides help and guidance on long-term physical conditions, serious illness, trauma, disability, bereavement or mental health conditions from a registered nurse.
Liverpool Victoria – Policyholders have access to a virtual GP service, remote psychological services and remote physiotherapy services.
Royal London – Policyholders have access to the RedArc Helping Hand – this will provide nurse support for customers with long-term physical or mental illness or those dealing with bereavement providing advice and support on physical and mental health issues.
Scottish Widows – Policyholders have access to Nurse Support which is in partnership with RedArc. It provides access to trained nurses who can help with issues such as serious illness, bereavement, trauma, disability or support on discharge from hospital.
The Exeter – Policyholders have access to virtual GP services, mental health support and physiotherapy.
Vitality – This provider recently extended its telephone GP support line to all of its clients to help with the coronavirus outbreak
Zurich – Policyholders have benefits under the Zurich Support Services programme which includes telephone counselling and other support services.
If you are unsure about what your benefits are as ar with your insurer, please feel free to call our CMME protection team on 01483223976.