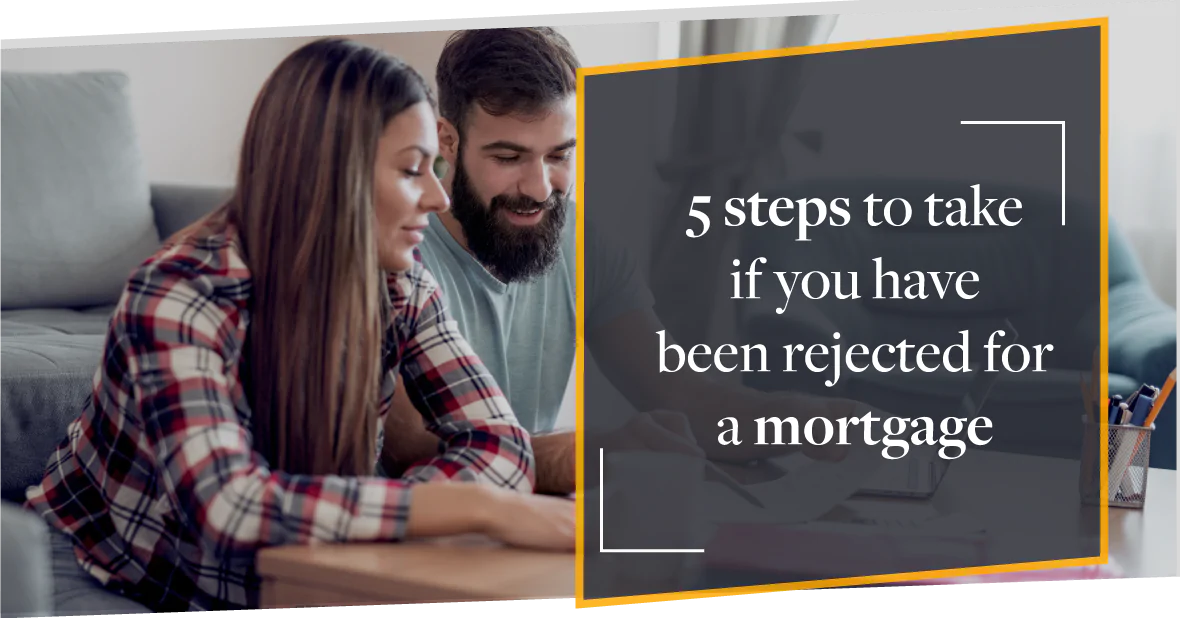 May 20th, 2020
The coronavirus outbreak is having a profound impact on the UK economy and housing market. The pandemic has left many people out of work and also made it harder for people to follow through with house sales. The mortgage industry has had to adapt in recent weeks, with many lenders changing their lending criteria and underwriting requirements for mortgage loans. Now that we have reached a peak in the virus many people are wondering when and how the economy will reopen.

Banks are gradually relaxing the initial restrictions that were implemented, allowing a wider range of clients to apply for funding. According to the Bank of England, the number of mortgages that were approved in March 2020 was 56,151, which is a drop of nearly a quarter (24%) when compared to the previous month. If you are struggling to get accepted for a mortgage there may be some steps you can take to change that.
1.Find out why you didn't get accepted for the mortgage
The first thing you should do if your mortgage application gets rejected is to find out why. Doing this can help you revise any issues so that when you reapply you will have a better chance of being accepted. If your potential lender doesn't give you a reason why you've not been accepted, you should go through your credit history.
Reviewing your credit history can help you spot any missed payments, outstanding debt or confirm whether any financial links have been established that you were not aware existed. Also, it's essential to keep the volume of third-party credit checks completed on your record to a minimum. Too many checks completed in a short period of time can actively reduce your credit score, which will, in turn, reduce your chances of being approved for mortgage funding.
2. Check your credit score regularly
Your credit score can change monthly so it's important to track it and stay aware of your credit's condition. There are free tools you can use to do this online from companies such as Experian, Call Credit and Equifax (all used by mortgage lenders to check credit history for an applicant.) The higher your credit score is, the more likely you are to be accepted for a mortgage.
You can view our guide on credit scoring HERE
3. Pay your bills, loans and debts on time
Potential mortgage lenders like to see is that the applicant is reliable when making debt repayments. Make sure you are making your repayments each month in full and on time for your phone bill, other utility bills and your credit card, for example. If you can pay off any outstanding debt that can also improve your chances of approval and increase your credit score. Lowering your credit utilisation can also help a great deal (the number of loans you have taken out) as lenders consider your debt to income ratio when assessing affordability.
4. Use your money more wisely each month
If your mortgage was declined as the lender expressed concern over your ability to afford the monthly repayments, redistributing your income can help. This is particularly useful for freelancers, contractors or those who are self-employed. Many lenders worry about fluctuating wages and a lack of guarantee over monthly income. However, if you can try to increase your surplus bank balance each month it can improve your chances, so consider reducing your spending on unnecessary items such as takeaways and non-contractual services.

5. Can you get a mortgage if you have bad credit?
While it can seem near impossible to get a mortgage with bad credit there are a couple of options available to you. The first is to have a higher deposit rate – if you have this the lender may consider giving you a smaller loan. You could also try to approach a lender that specialises in offering loans to clients that are credit impaired. This will come at the cost of paying higher interest rates and fees, but it may offer the option to secure funds.
You can also work towards increasing your credit score by following the tips above. Having a higher credit score will mean that you're more likely to be accepted for a mortgage.
How can we help?
Use our free mortgage calculator to see how much you could potentially lend as a contractor, based off of your day rate.
(Accurate at time of writing)