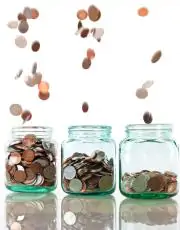 February 23rd, 2017
Offset mortgages:  how they could save you money
The world of mortgages is varied and intricate, so you could be forgiven for hearing the term 'offset mortgage' and dismissing it as just another complicated offer from providers.
Just like the mind-boggling array of train journey prices, there seems to be a different type of mortgage available for almost every day of the year.
But the offset mortgage isn't just another fad. Offset mortgages are a particular type of flexible mortgage which have been around since the 1990s and can offer genuine savings for contractors.
What is an offset mortgage?
An offset mortgage – sometimes known as a self-employed mortgage – gives you the flexibility to reduce your monthly payments on your mortgage by offsetting your savings against your mortgage debt. You give up earning interest on your savings but at the same time you pay less on your mortgage borrowing.
So for example, if you have borrowed £200,000, and have a total of £30,000 in savings, you will only be liable to pay interest on the difference, so in this case you pay the interest calculated on £170,000. Over a 25 year mortgage this can save you thousands of pounds.
Contractor offset mortgage
While a self-employed offset mortgage is, in theory at least, available to anybody, its only a viable option if you have, or plan to amass, some savings. And, as the name suggests, it is particularly suitable for self-employed people and contractors. Our research shows that contractors and those who are self-employed are more likely than most to have savings. They have savings to use as a rainy day fund if there is a lull in work, or if there is a gap between contracts. Contractors also have to hold money back to pay tax, which again gives them a savings pot.
Despite this, only 1.1% of our contractor clients choose an offset mortgage. Perhaps, as we said at the start, it is because the mortgage world is so complicated; perhaps it's a fear of 'risking' savings. But rest assure your savings will not be used to pay off your mortgage but just to sit alongside.
And the figures speak for themselves. Here's one example, from our Senior Mortgage Consultants Olivia Harland. "By moving to an offset product, a client earning £500 per day with a £300k loan and £50,000 in savings could cut their mortgage interest payments by £18,719 and save £17,567 in tax over a 25 year mortgage term. Adding additional funds to this savings pot further increases the savings."
Self-employed mortgages aren't confined to those who are about to purchase a property. If you already have a mortgage it is well worth investigating whether you can change it to an offset mortgage without incurring penalties. It is also quite possible that any gains you make will outweigh any penalties.
Nor are contractor mortgages limited to those already on the housing ladder. First time buyers can get an offset mortgage and may need as little as a 10% deposit.
And finally, there are certain tax advantages to be had from a contractor offset mortgage. Like an ISA, you won't pay tax on the income you gain from the savings, and at the same time you will be paying off your mortgage at a faster rate. In fact, the tax advantage can be greater than achieved by an ISA, and certainly better than on a savings account, where you will pay tax on the income at 20% or 40% above your Personal Savings Allowance.
If you'd like to chat about offset mortgages for contractors, please get in touch with one of the team.
* Representative Example
A mortgage of £301,412 payable over 25 years, initially on a fixed rate of 3.34% until 31/05/2019 and thereafter on a standard variable rate of 3.74% for the remaining 23 years, which would require 24 payments of £1,483.20 followed by 276 payments of £1,542.98. The total amount payable would be £461,474.94, made up of the loan amount plus interest. The overall cost for comparison is 3.70% APRC representative.
Media Contact: Sarah Middleton, Public Relations Manager
Tel: 01489 555 080
Email: media@contractormortgagesuk.com