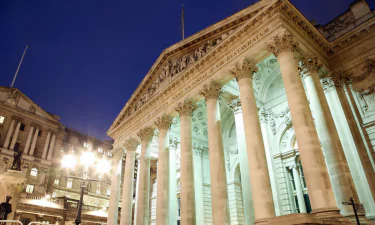 November 5th, 2015
The Bank of England has today kept its Base Rate at 0.5%, following the monthly meeting of the Monetary Policy Committee in London.
Whilst signs in early 2015 suggested a rate increase prior to the end of year, they have proved unfounded amidst a stagnating economy, underpinned by floundering manufacturing and construction industries.
Whilst the UK can look forward to at least another month of low interest, the US, it would appear, is heading for an increase.
Janet Yellen, chair of the Federal Reserve, told a congressional committee this week that it was a "live possibility" that rates would increase in December.
US Interest rates have been similar to the UK, holding near to zero since 2008 as the US sub-prime market impacted economy on that side of the Atlantic first.
"What the committee has been expecting is that the economy will continue to grow at a pace that is sufficient to generate further improvements in the labour market and to return inflation to our 2% target over the medium term" said Yellen.  "If the incoming information supports that expectation then our statement indicates that December would be a live possibility."
With a thriving property market putting less strain on interest rates in the UK, Britain's biggest lender has this week revealed that house prices are continuing to rise at an increasing rate.
Halifax said that prices rose at an annual rate of 9.7% during October, up from 8.5% in September, taking the average price of a UK home to a record high of £205,240.
"Improving economic conditions and household finances, together with sustained low mortgage rates, have boosted housing demand during 2015" said Martin Ellis, housing economist at the bank.
"Strengthening demand is filtering through into higher sales levels, although the ongoing shortage of supply is acting as a significant constraint on activity."
"The imbalance between supply and demand is likely to persist over the coming months, maintaining upward pressure on house prices."
Article By: Mark McBurney, Senior Mortgage Consultant at Contractor Mortgages Made Easy
Media Contact: Ratchelle Deary, Public Relations Manager
Tel: 01489 555 080
Email: ratchelle.deary@contractormortgagesuk.com