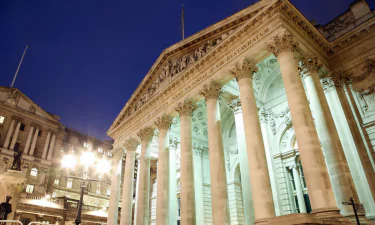 August 6th, 2015
The Bank of England has today held its Base Rate of interest at 0.5%, following the monthly meeting of its Monetary Policy Committee.
The Committee, which meets monthly to discuss and vote on the Base Rate, has held the rate at 0.5% since March 2009. Lately, this has looked increasingly unstable as growing numbers of the MPC see a risk of inflation creeping above the Bank of England's 2% target in the medium term.
Minutes from last month's meeting were released last week, and they show that whilst all nine members of the committee voted to keep Base Rate at 0.5%, there were signs that some are beginning to favour an increase.
"Throughout the back-end of last year, two members of the MPC, Martin Weale and Ian McCafferty, voted for an increase of 0.25%" said Taj Kang, Business Development Director at Contractor Mortgages Made Easy. "You would think that these two would likely push for an increase sooner than most, perhaps as early as next quarter, but tellingly the minutes of last month's meeting reveal another candidate waiting in the wings."
"David Miles indicated during last month's meeting that holding off on an increase for too long would be a 'bad mistake', and given that he has been one of the more vocal opponents to an increase for some time, this is quite a change in attitude."
Add to this Governor Mark Carney's comments last month that rates may rise 'at the turn of the year' and the outlook starts to look less stable, with an increase appearing likely earlier than 2016.
Reasons for the change of heart are largely a buoyant housing market in the UK, and an economy that has recovered quicker than expected following some turbulence in the early part of 2015.
Whilst it appears that the outlook for many borrowers is bleak, there is, however, some good news.
"Historically, many mortgage lenders have tended to offer rates which revert to some sort of tracker rate above Base Rate, taken out pre-credit crunch, which currently sees many borrowers paying nominal amounts of interest as they are linked to an artificially low Base Rate" said Kang.
Whilst at face value this is cause for concern, given that payments will increase when the Base Rate rises, there is a saving grace for Contractors in the form of one of the largest mortgage lenders in the UK.
"This week Nationwide have dramatically improved their lending criteria for contractors, meaning there is now more choice from recognised lenders than ever before for those looking to lock in to a fixed rate while rates are low."
"Nationwide offer an extremely competitive selection of 5-year and 10-year rates, so it would be prudent to speak with a broker sooner rather than later if it is a priority to safeguard against spikes in interest rate following a likely increase of the Base Rate later this year."
Article By: Mark McBurney, Senior Mortgage Consultant at Contractor Mortgages Made Easy
Media Contact: Raman Kaur, Public Relations Manager
Tel: 01489 555 080
Email: media@contractormortgagesuk.com