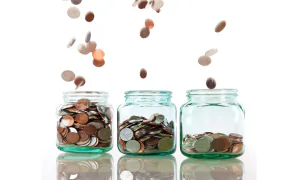 September 24th, 2015
As part of the EU's Mortgage Credit Directive initiative, due to take effect on 21st March 2016, lenders will be required to change their approach to lending once again in order to remain compliant with the directive issued from Brussels.
Rule changes are being passed down that will affect first and second charge lending, meaning that the majority of the mortgage market will need to adjust to meet the required regulatory changes. Perhaps the most concerning point for borrowers is that lenders will now be required to adjust their process to dealing with any customer earning income in a foreign denomination.
As part of the revisions a lender is expected to comply with include an adjustment to the Key Features document, the standardised mortgage illustration currently provided by all lenders to confirm the terms of the loan. The rules now require that any lender issuing a mortgage for a borrower earning income via a foreign currency will need to illustrate the movements that a 20 per cent change to exchange rates could have for the mortgage account.
In reaction to this news, many lenders have seemingly taken the view that wholescale refusal to lend on this basis is the simplest option. As such, contractor friendly lender Halifax and Lloyds Bank both confirmed this week that they will no longer accept business where a borrower earns income via a foreign currency.
Following suit yesterday were Skipton Building Society, with the head of products for the society, Kris Brewster, outlining why the lender is moving swiftly to pre-empt further long term issues. He said: "Unfortunately the new rules do mean from 1 October we will be unable to accept applicants who earn or plan to repay their mortgage from sources of any currency other than sterling. It simply isn't cost effective for us to manage the currency risk."
Cost appears to be highest on the agenda for mortgage lenders, as noted by Simon Butler, a senior mortgage broker for Contractor Mortgages Made Easy. He said, "The risk factors involved in predicting swings in currency changes are so significant, that it is hardly surprising to see this rapid movement to change policy by many lenders.
"In addition, the requirement to update IT systems to implement the revision in time for the March 2016 deadline could also have prompted the move, as this will require a significant change to the way a lender provides their clients with a mortgage illustration to comply with the new European Standardised Information Sheet process."
Article By: Sarah Middleton, Senior Mortgage Consultant at Contractor Mortgages Made Easy
Media Contact: Raman Kaur, Public Relations Manager
Tel: 01489 555 080
Email: media@contractormortgagesuk.com