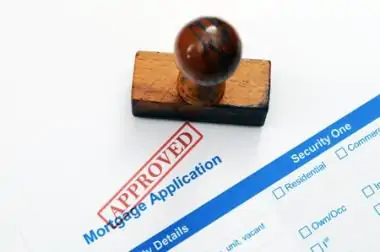 January 26th, 2016
Mortgage lending throughout 2015 hit figures not seen for seven years, according to figures released by the Council of Mortgage Lenders.
The CML estimates that gross mortgage lending reached £19.9 billion in December, 3% lower than November, but 23% higher than December 2014.
"Lending ended the year stronger than it started, with our estimate of nearly £20 billion lent in December" said CML economist Mohammad Jamei. "This brings total lending to just over £220 billion for 2015 as a whole, and slightly higher than we had anticipated. The low inflation environment; along with real wage growth, an improving labour market and competitive mortgage deals have all helped to underpin demand."
This figure is, however, some way below the £356b lent prior to the credit crunch in 2007, and the outlook for 2016 is, says Mohammad, less certain.
"The upside potential looks limited over the near-term, as the supply of existing and new properties on the market remains weak, and affordability pressures weigh on activity. There is an added element of uncertainty as we wait to see the impact of tax changes on the buy-to-let sector."
Buy to Let investors face additional costs from April with the additional Stamp Duty levy set to be introduced, alongside harsher taxation rules around mortgage interest set to follow from 2017.
New survey data from YouGov points to considerable financial resilience on the part of buy-to-let landlords as they face the prospect of future interest rate rises.
According to the survey, three quarters of landlords foresee no problems in servicing their mortgage payments. Landlords identify a range of strategies for coping with higher mortgage costs, including the positive cash flow that rental payments currently provide and ready access to contingency funds.
Reassuringly, even though the most likely context for higher rates would be a strong jobs market and incomes growth, only 13% of landlords appeared to rely on raising rents.
"There was a fear expressed by some that the new costs of Buy to Let would be passed on to the nation's renters" says Daniel Dawkins, Senior Mortgage Consultant at Contractor Mortgages Made Easy. "That appears not to be the case, if this recent poll is to be believed. That will come as a huge sigh of relief to many as, whilst schemes like the Help to Buy ISA could see some joint the property ladder where they may not have, many will still be cut adrift."
Article By: Mark McBurney, Senior Mortgage Consultant at Contractor Mortgages Made Easy
Media Contact: Ratchelle Deary, Public Relations Manager
Tel: 01489 555 080
Email: ratchelle.deary@contractormortgagesuk.com