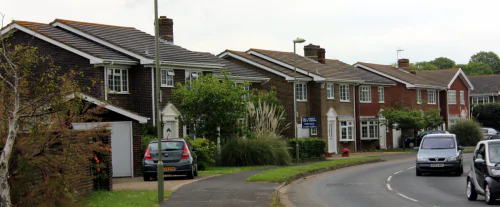 November 11th, 2014
The property company Savills confirmed last week that expectations for property value growth for 2015 will usher in a period of stagnation for the capital, but it is believed that the rest of the UK will see wholesale increases in property value. Savills have pointed to the impact that the proposed mansion tax could have on high value homes in London, while also noting the changes made to lending policy by many UK lenders in 2014 has had an impact that is set to continue into next year.
Savills forecast a 2% rise for housing prices across 2015, but note that the sudden increases in value across London properties during the early part of 2014 will limit the level of values to rise in the near future. However, the outlook past 2015 suggests that expectations are positive for the future, with prices to rise by 10.4% by 2019.
The company also predicted a wider reliance for many on support from parents in order to purchase property for the first time, with a need to rent still a requirement for a significant portion of the population. Savills believe that signs are that the north of England has the best chance of growth, but weakness in the economy as a whole will hold back greater strides in values meeting their true potential.
The head of residential research at Savills, Lucian Cook, commented: "We expect wage rises, an improving economy and greater recycling of existing housing wealth between generations to support growth, while mortgage regulation is likely to prompt greater reliance on the bank of mum and dad with more equity released by downsizing."
Various housing price indices confirm that the London market still pushes up the average value for a property in the UK, as the Nationwide report from October demonstrates. With the current average sitting at circa £180,000, a stark reminder of the distortion values in the capital create is clear, when the average drops to circa £130,000 once figures are solely based on the rest of the UK in isolation.
Steve Clements, a contractor specialist broker for Contractor Mortgages Made Easy, notes that a reduction or stagnation in the market provides a mixed blessing: "Property values reducing or levelling off has produced a reduction in sales activity in recent months. This does open the door for would-be purchasers looking to negotiate on a property, while during the first two quarters of 2014 it was not unexpected to see a property being sold for above market value."
Clements acknowledged that a slower market will carry potential issues, once surveyors are called into the process: "The prevailing problem for the remortgage sector will be achieving an acceptable value in the eyes of the surveyor. Up to early 2014, while the values were slow to increase, it was not unusual for a survey to confirm that the borrower's expectations for a property value were wide of the mark, once a surveyor had assessed its worth.
"This creates issues when selecting an interest rate to proceed with, as a dramatic reduction in price could mean an interest rate increase of 0.5 per cent, to a full 1 per cent if the change in value pushes the property into a higher loan to value bracket."
Article By: Simon Butler, Senior Mortgage Consultant at Contractor Mortgages Made Easy
Media Contact: Raman Kaur, Public Relations Manager
Tel: 01489 555 080
Email: media@contractormortgagesuk.com