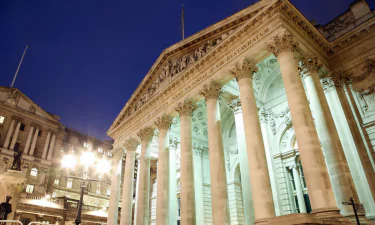 June 4th, 2015
The Bank of England's Monetary Policy Committee has today held the Base Rate at 0.5%, for the second time since the general election.
Whilst few suspected an increase in rate this month, it has been on the cards for a long while now. May's surprise majority victory by the Conservatives, however, appears to have tempered fears of an imminent increase, particularly given current levels of inflation.
"Many market experts have expected a rate increase at some point in 2015, likely following the outcome of the election when the government, whoever that may have been, could lay down their financial strategy for the coming years" said Taj Kang, of Contractor Mortgages Made Easy.
"The unexpected manner of victory for the Conservative party however has eased fears of an immediate increase, particularly given the current period of 'deflation'."
Periods of low inflation generally leave buyers in an uncertain position as, if trends continue, then the 'real' cost of the big purchase they are considering, whether that is a car, a house or anything else high value; will decrease as time goes on.
The issue for many contractors at present, however, is uncertainty around the sustainability of contract rates, and whether to commit to long term, significant purchases right now, explains Taj.
"In recent months we have seen several giants of the oil and gas industry slash contract rates, with BP and Royal Dutch Shell both implementing 15% 'take it or leave it' cuts in March. This week comes the news that BNP Paribas are also targeting contractors with a minimum 4% cut, which has increased uncertainty among contractors that those outside oil and gas could be affected. "
"It is only natural therefore that potential buyers are hesitant about making the leap, but a degree of calm should be maintained with recent figures showing the market to be levelling out, partially as a result of the huge uptake for 'Help to Buy'."
Figures this week show that annual UK house price growth slowed to 4.6 per cent in May, down from 5.2 per cent a month earlier, as revealed by the latest Nationwide house price index.
It was also revealed this week that nearly 100,000 people have taken advantage of the Help to Buy scheme in order to get on the property ladder, with 95% of those buying outside the capital.
"The government's 'Help to Buy' scheme has now helped nearly 100,000 working people across the UK achieve their aspiration of buying a new or bigger home" said Chancellor George Osborne. "Key to our long term plan is providing economic security for working people, at every stage in life. The security of owning your own home is a big part of this, which is where 'Help to Buy' comes in."
"I have committed £6 billion to extend 'Help to Buy' to at least 2020, giving developers certainty so they can plan for future Help to Buy housing schemes and continue to boost housing supply. Today I've confirmed the first annual allocation, of nearly £1.5 billion, providing funding for 'Help to Buy' equity loan for 2016/17."
Article By: Mark McBurney, Senior Mortgage Consultant at Contractor Mortgages Made Easy
Media Contact: Raman Kaur, Public Relations Manager
Tel: 01489 555 080
Email: media@contractormortgagesuk.com