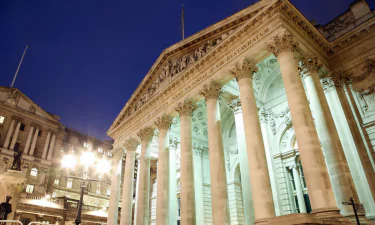 January 14th, 2016
The Bank of England's Monetary Policy Committee (MPC) has today held Base Rate at 0.5% once more, edging towards a 7-year anniversary of the current historic low.
Should Base Rate remain unchanged beyond March, it will be seven consecutive years that the rate has remained at its lowest ever, present, rate.
It comes amid news of a still-buoyant housing market, as revealed by mortgage giant Halifax.
The lender, flagship mortgage lender of the Lloyds Banking Group, has revealed that, throughout the last quarter of 2015, values continue to climb, making the annual increase a staggering 9.5%.
"House prices in the three months to December were 1.6% higher than in the previous three months" said Martin Ellis, Halifax housing economist. "This was the second successive month that this measure has been below 2.0%, indicating a possible softening in the underlying rate of price growth."
"There remains, however, a substantial gap between demand and supply with the latest figures showing a further decline in the number of properties available for sale. This situation is unlikely to change significantly in the short-term, resulting in continuing upward pressure on prices."
With a continued lack of housing available, focus remains on the rental market, with rent values also continuing to increase. There could, however, be a big issue on the horizon for the UK housing market as a whole.
"With the Budget ahead in March, George Osborne has a very tricky job on his hands" says Simon Butler, Associate Director of Contractor Mortgages Made Easy. "We are well into the consultation period for the new Buy to Let Stamp Duty increases, and the danger is that, whilst people cannot afford to get onto the housing ladder, they may even find themselves priced out of the rental market too."
Under proposals announced in December, anybody purchasing a 'second' property would face an additional charge of 3% on top of standard Stamp Duty charges, making investment in property less attractive.
"If the rules around buying additional property are as strict as proposed, there may well be a distinct lack of people looking to invest in property" adds Butler. "Should that happen, the nation's renters may find themselves in a very tricky situation whereby they cannot afford to buy or rent."
Article By: Mark McBurney, Senior Mortgage Consultant at Contractor Mortgages Made Easy
Media Contact: Ratchelle Deary, Public Relations Manager
Tel: 01489 555 080
Email: ratchelle.deary@contractormortgagesuk.com