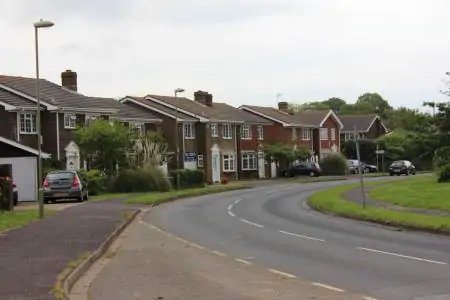 March 10th, 2015
In July 2014, the Prime Minister, David Cameron, headed calls for a ministerial role to be created for a permanent housing minister. The move came seemingly to appease certain industry figures pleas for the housing sector to receive key support at parliamentary level, with MP Brandon Lewis appointed as the representative.
Since then, the Chancellor, George Osborne, has been lobbied on various occasions by the Building Societies Association to promote the housing minister to the Cabinet. Last week, the BSA sent a further letter from Chief Executive, Robin Fieth, which requested that the Chancellor should take the move to aid first time, and younger first time buyers in particular, to move onto the property ladder.
The call for a Cabinet based, sole ministerial role, comes as the BSA feel that the current structure of numerous disparate Government departments managing the housing sector is not the most logical or effective process. The BSA believe that by having one minister in charge of the sector, this will create accountability to improve the Governments role in improving housing in the UK for younger buyers, and by implementing a 15 year housing plan, the Government can create a stable vision for the future.
The head of mortgage policy for the BSA, Paul Broadhead, noted that, "Successive Governments have failed to get a grip on this issue. We know we don't have enough houses in this country to accommodate our population yet the responsibility for housing lies across too many different departments. We think, as we have said many times, that it is vital to have one department that can engage with the industry to find out exactly what is needed, and to have the power to follow that through."
Taj Kang, a director for Contractor Mortgages Made Easy, commented on the issue, in relation to the mortgage sector. He said: "As the housing sector has shown over the past 12-18 months, it provides a key cornerstone for the UK economy, as the financial outlook has vastly improved during this period in conjunction with the re-establishment of a flourishing housing market.
"As that is the case, it appears to be disingenuous to not promote and maintain a key influence at Cabinet level within the Government, to follow through on the great work completed so far. Without a voice in parliament to support and champion the core issues faced by the sector, it is hard to see any consistency at this level with a change in Government."
Article By: Simon Butler, Senior Mortgage Consultant at Contractor Mortgages Made Easy
Media Contact: Raman Kaur, Public Relations Manager
Tel: 01489 555 080
Email: media@contractormortgagesuk.com