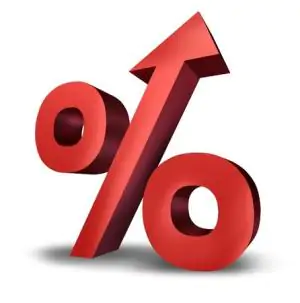 July 16th, 2015
Market experts have today predicted that the Bank of England Base Rate could increase sooner rather than later, possibly as early as August's meeting of the Monetary Policy Committee.
This follows Monday's news that an agreement had been reached between Greece and the International Monetary Fund over loan repayments, easing fears of uncertainty in the European market.
Official figures from the Office of National Statistics also revealed yesterday that UK inflation fell to zero, from 0.1% in May, largely due to a drop in food and clothing costs.
"June's UK consumer prices figures show that the continued weakness of inflation is boosting households' spending power without having any adverse knock-on effects on wages or spending" said Samuel Tombs, senior economist at the Capital Economics consultancy.
"Looking ahead, the UK looks set for another brief period of deflation, and while inflation should rebound towards the end of the year when the anniversary of the plunge in oil prices is reached, we think it will take a long time for CPI inflation to return to its target."
Bank of England policymakers have remained calm amidst inflation being well below the government target of 2%, with many expecting the dip into negative inflation, or deflation, earlier this year amid plummeting oil prices.
"With inflation so low, on face value it would appear that the Bank of England can take their time to decide when to increase the Base Rate from its current low of 0.5%" said Taj Kang, Business Development Director at specialist broker Contractor Mortgages Made Easy.
"With less uncertainty over the European market given this week's agreement regarding Greece's debt, and a Greek exit from the EU being avoided, the Bank of England could, in theory, take their time to consider Base Rate."
Two members of the Monetary Policy Committee have continually voted in favour of a rate increase prior to the current inflation impasse – Ian McCafferty and Martin Weale. With figures this week also revealing that wages have increased 3.3% in the rolling quarter to May – up from 2.7% to April, the fear is that the Bank of England could be tempted to increase rates as low inflation keeps the overall rate of increase at worrying levels.
"I would expect Messrs McCafferty and Weale to vote in favour of an immediate rate hike at the August meeting given the uncertainty on Greece has diminished following Monday's agreement" said James Knightley, an economist at ING Financial Markets.
"However, the rest of the MPC are far more cautious and will want to be confident that inflation is indeed heading back towards target before opting for a rate hike. We continue to see the first move in Bank rate coming in February next year, but it's not impossible that it could come sooner."
Article By: Mark McBurney, Senior Mortgage Consultant at Contractor Mortgages Made Easy
Media Contact: Raman Kaur, Public Relations Manager
Tel: 01489 555 080
Email: media@contractormortgagesuk.com