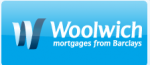 Woolwich mortgages are backed by Barclays, one of the largest banks in the UK. Their mortgage rates have always been reasonably competitive, and the current product range still offers a wide variety of product options, including offset mortgages, buy to let and large loans in excess of £500,000.
Up until August 2010, they were one of the first lenders of choice for contractors looking to obtain competitive mortgage funding. As a result of the credit crisis, their lending criteria took a fundamental shift as they looked to curb lending volumes and standardise their income assessment.
Contractors using their own limited companies, and also those utilising umbrella/payroll companies, were able to prove their earnings via contracts and corresponding bank statements. After the change in policy in 2010, this changed to everyone having to provide evidence of earnings via payslips/P60s or limited company trading accounts. Essentially, this made Woolwich a 'contractor-unfriendly' lender overnight.
How do Woolwich assess contractor applications?
Currently, Barclays still maintain that a mortgage is assessed under either "employed" or "self-employed" criteria. If the individual is using any type of umbrella or payroll service, the application will probably fail at underwriting stage, due to payslips not presenting income in a manner that their underwriters will be able to comprehend.
With limited companies, salary and dividend draw will be used to define earnings. Woolwich do allow the use of retained profit in certain circumstances, but in reality the underwriters will look to revert to personal taxable earnings. The small advantage some limited company contractors may have, is around short trading history – this scenario can be considered by this lender in certain instances.
This lender continue to be an innovative lender in the UK mortgage market with regards to product innovation, but sadly their criteria has taken a conservative turn in recent years, making them an unlikely choice for contractors as things stand.