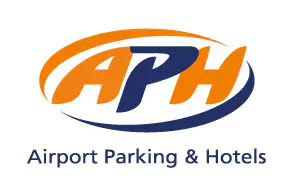 About APH: Established in 1980, APH (Airport Parking & Hotels Ltd) is one of the largest providers of airport parking and has won the coveted award for 'Best Airport Parking Provider' at the British Travel Awards for the past 11 consecutive years.
APH own and operate secure customer favourite car parks close to Gatwick and Manchester airports and act as booking agents for over 150 other parking options at airports throughout the UK.
Choose from the type of parking that suits your needs; on-airport parking for convenience, off-airport parking for value or Meet & Greet for the VIP touch.
By pre-booking your airport parking with APH, you can save £s on the normal turn up rate at the airport. On top of that, you automatically receive discounts of up to 15% off parking and up to 10% off hotel & parking packages at airports throughout the UK.
Use the link below to book online, or to book by phone, call APH on 01342 859536 and quote the code 'CMME'.
Standard APH Terms and Conditions apply – see link below for full details.