This challenging but rewarding scheme is aimed at fresh graduates who are looking to start a career in the mortgage industry.
We are on the lookout for strong candidates who have enthusiasm, commitment and drive with an eagerness to succeed.
There are graduate opportunities across the whole organisation to choose from and we are confident that we can accommodate your ambitions and take you as far as you want to go.
In return we will offer you continual training, guidance and mentoring to ensure you learn the required skills needed for you to reach your full potential. You will work alongside leaders in the business giving you the opportunity to learn from the best.
If you are a graduate looking for a fast paced and exciting career in finance, our scheme offers great opportunities to help you get to where you want to be.
If you are interested in any of the graduate programmes, please email your CV and cover letter to graduatecareers@contractormortgagesuk.com.
Case Study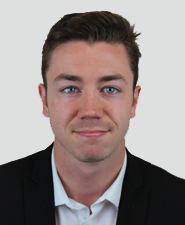 Bradley George:"Having graduated in Finance and Business almost a year ago, I was looking for the perfect company to progress my career with. Unlike other larger firms, it quickly became clear that CMME believe in investing in their most important asset – their employees. Along with receiving sponsorship for completing my CeMap qualifications I receive ongoing internal training on a regular basis. I am delighted with my progress and development so far and look forward to the opportunities that working for this company will bring."