Have you got protection in place?
Protecting yourself and your family if the unexpected happens is something you should seriously consider. If you or your partner died prematurely, suffered a critical illness or were unable to continue working due to a long-term illness or disability, how would you or your family cope financially?
With expertise and understanding of the way contractors work, CMME can help protect yourself, your family and your home in a number of ways:
Life Insurance:
This will ensure your family is taken care of in the unfortunate event of something happening to you.
Income Protection Insurance:
Replaces part of your income if you are unable to work for a long period of time because of illness or disability.Counts as a tax-deductible business expense
Critical Illness Insurance:
Pays out a lump sum if you're diagnosed with a critical illness. You can use the pay-out for anything such as, to pay for medical treatment or to pay off your mortgage.
Here's what Adrian Young had to say about CMME…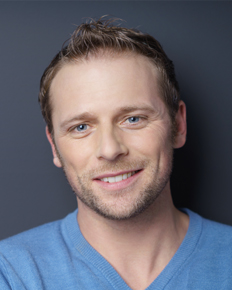 When Adrian Young's relative died suddenly, he was prompted to act, for the sake of his family.  "My uncle dropped dead quite suddenly.  Luckily, he was very forthright and forward thinking, so he had good insurance cover and his family was financially protected.  I thought this could happen anytime.
Previously with other employers I had death in service, so I thought I need to replace that and that's when my accountant recommended CMME".  CMME were able to advise Adrian on the options available to him and find the cover that was right for him.
But would he recommend CMME's service to others? "It's brilliant. I tried googling 'Relevant Life Cover' myself and its very complicated and diverse, so it was helpful to have someone who knows what they're talking about and knows what they're doing"
Find out more about protecting yourself against personal risk and loss of income today.
In-depth knowledge of the way contractors work
Expertise with the Insurance products and solutions most suitable for contractors
Advice tailored to your individual needs
Direct access to Underwriters in support of applications
The ability to replace Death in Service Life cover via your own Limited Company
A short, free consultation with one of our expert advisers will ensure you get a tailored quote. Complete the form below to book your call.