As one of the UK's leading mortgage brokers for small business owners, CMME's expertise and experience can provide you with straightforward, clear advice that will help you understand the entire mortgage process, to ensure you get the mortgage you deserve.
Here's Philip's story with CMME: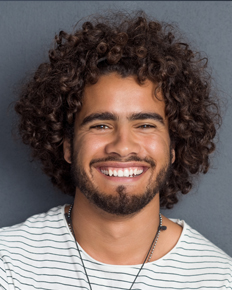 Philip and his wife moved from the UK to South Africa to pursue professional careers. But when they decided to return years later, they struggled to get a mortgage.
"We moved into rented accommodation but wanted to buy a property at the earliest opportunity" says Philip. "But 6 months in, all the lenders we approached for a mortgage told us we'd need to wait 12-24 months before we could apply, due to a lack of recent credit history in the UK".
Philip's accountant at ClearSky Business recommended CMME, who were quickly able to clearly demonstrate the couple's credit worthiness and secure a competitive mortgage offer with Halifax. Philip & his wife were delighted to move into their new home only 9 months after arriving in the UK.
Speak to a CMME consultant today!
Access to some of the most competitive rates in the market
Deals designed exclusively for small business owners
CMME have helped 100,000 independent professionals
Potential to borrow up to 5x your annualised income
Experts in complex income
93% of client applications are successful
Rates 4.9/5 by CMME clients on Feefo
A short, free consultation with one of our expert advisers will ensure you get a tailored quote. Complete the form below to book your call, or call us directly on 01489 555 080 and reference 'ClearSky Business'