How much could you borrow based on your day rate when compared to the salary and dividends you withdraw?
Why not put this to the test and use our calculator to understand your borrowing potential based on purely your day rate in comparison to the amount a high street lender would be able to offer you based on your salary and dividends
Buying a house will be the largest financial commitment you make, and for this we don't think you should be penalised for being a contractor, resulting in your true borrowing potential being affected.
As one of the UK's leading mortgage brokers for small business owners, CMME's expertise and experience can provide you with straightforward, clear advice that will help you understand the entire mortgage process, to ensure you get the mortgage you deserve.
Potential to borrow up to 5 x your annualised income
CMME has helped 100,000 independent professionals
Access to some of the most competitive rates in the market
Deals designed exclusively for small business owners
Experts in complex income
93% of client applications are successful
Rated 4.9 / 5 by CMME clients on Feefo!
If you were to visit a high street lender, they will often look to combine earnings as a combination of salary and dividends, salary and net profit or salary and operating profit. This combination can limit your borrowing potential.
Below is an assumed, but typical salary and dividend withdrawal from a Limited Company and an estimated calculation of your borrowing potential if you are assessed in this way, based on a typical 4.5 income multiple. This example calculation highlights how a traditional high street lender would look to assess how much you can borrow. It is calculated in a very different way to how a Contractor Specialist Mortgage Consultant would assess your affordability, as you can see from the two different calculations, ultimately improving the overall amount you can borrow.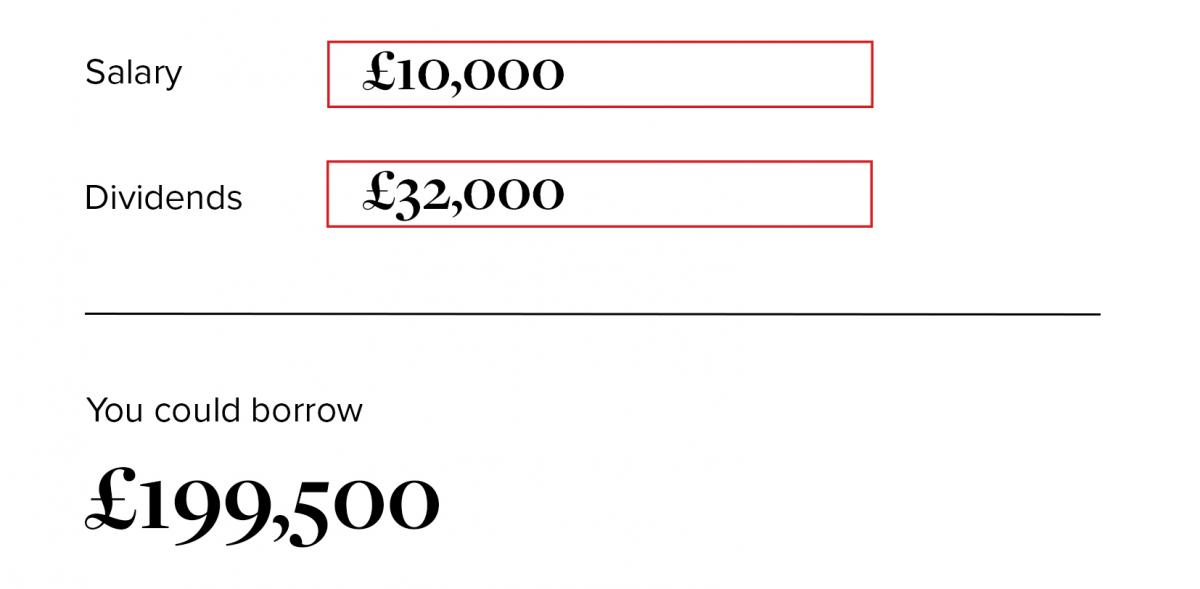 CMME will look to assess your borrowing potential by utilising your daily or hourly contract rate to maximise your lending capacity.