An exciting opportunity has arisen for a Mortgage Case Manager to join our team at the UK's leading contractor mortgage broker.
The position is suited to individuals that are looking to further their career with the ability and determination to succeed.
As a Mortgage Case Manager you will be joining a team of dedicated individuals who are the foundation of our service proposition to our clients. On a day-to-day basis you will be liaising with our consultants, clients, lenders and other relevant parties during the mortgage process, helping to ensure all applications reach completion stage.
You will have exceptional communication skills as you will spend a considerable amount of time talking to clients and lenders on the telephone about the progress of existing applications. You will be the first port of call for our clients and it will be your responsibility to keep them up-to-date, while providing outstanding customer service throughout.
It will be your duty to manage administration such as paper work and correspondence, and to update appropriate systems to ensure we have compliant records.
The role would be suitable for individuals with a work history in financial services, but the most important traits would be to want to deliver an outstanding client experience and have a keen eye for detail.
If you are interested in this role, please send your CV and cover letter to jobs@contractormortgagesuk.com.
Case Study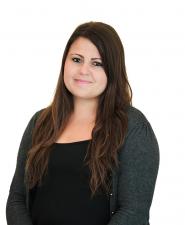 Natalie Smith: "I have to compliment CMME for exceeding my expectations as for the first time in my career I really enjoy my role as I feel the training and the support I have received has really made me confident in what I do. The most important part of this role is the difference we make for our customers and how satisfied they are with our services. CMME certainly has a great environment to work in".