Have you got protection in place?
Protecting yourself and your family if the unexpected happens is something you should seriously consider. If you or your partner died prematurely, suffered a critical illness or were unable to continue working due to a long-term illness or disability, how would you or your family cope financially?
With expertise and understanding of the way small business owners work, CMME can help protect yourself, your family and your home in a number of ways:
Life Insurance:
This will ensure your family is taken care of in the unfortunate event of something happening to you.
Income Protection Insurance:
Replaces part of your income if you are unable to work for a long period of time because of illness or disability. Counts as a tax-deductible business expense
Critical Illness Insurance:
Pays out a lump sum if you're diagnosed with a critical illness. You can use the pay-out for anything such as, to pay for medical treatment or to pay off your mortgage.
Here's what Adrian Young had to say about CMME…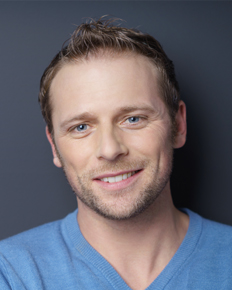 Adrian Young is a contracting finance manager, he was concerned about the cover he would get. After discussing his concerns with his accountant at ClearSky Business he was recommended to CMME.
"I had no idea I could get insurance but also a tax saving, it was also on my mind because as a small business owner I don't get death in service anymore. CMME are the only company I spoke to about this because everything has been so reasonable, I haven't felt the need to go around comparing.
I would always recommend CMME to friends and family, contact CMME and get a quote and see how they can help you."
Find out more about protecting yourself against personal risk and loss of income today.
In-depth knowledge of the way small business owners work
Expertise with the Insurance products and solutions most suitable for small business owners
Advice tailored to your individual needs
Direct access to Underwriters in support of applications
The ability to replace Death in Service Life cover via your own Limited Company
A short, free consultation with one of our expert advisers will ensure you get a tailored quote. Complete the form below to book your call.